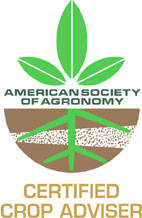 Crop Planning and Production Recommendations
Our trained Certified Crop Advisors are here to help you make plans in advance for the following growing season. By having one on one conversations they can make recommendations based on each field's specific needs.
Custom Blended Fertilizer
Based on your fields specific fertility needs we can tweak a fertilizer blend for you to best suit your field.
Custom Fertilizer Application/ Custom Spreading
Perth Ag Partners offers Custom Fertilizer Application. With our well trained employees running our equipment we can apply your fertilizer evenly through your field.
Soil Sampling
To best know your fields needs we recommend having your soil tested. We offer a wide selection of different tests that you can take. We recommend having your soil tested every three years to get a good idea of what's going on in your field.
GPS Mapping
Nutrient Management Planning
Pick up or Delivery Options
Crop Inputs
Perth Ag Partners offers a full line of seed, fertilizer and crop protection product:
Herbicides/ Insecticides/ Fungicides

Corn

Soybeans

Forages

Wheat

Inoculant

Spring Grains & Cover Crops

Baler Twine

Liquid Fertilizer

Dry Bulk/ Bag Fertilizer